Welcome to Telescope Therapy, where I aim to teach the wonders of the night sky and the mental benefits of stargazing!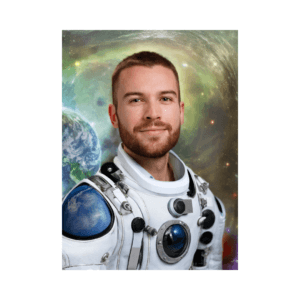 My mission is to provide beginner-friendly information and resources to help you learn how to use telescopes, observe the beauty of the universe, and relate it to our mental wellbeing.
I have been an amateur astronomer most of my life and I am passionate about sharing my astronomy knowledge with you. My professional career in viral vector gene therapy research has also provided me with greater technical understanding in my astronomical pursuits.
I believe that stargazing and using telescopes can be a form of therapy, offering a sense of peace, wonder, and perspective that is hard to find in our busy, modern lives.
My goal is to take technical topics and create easily accessible information that is simple to understand. 
I'll cover everything from choosing the right telescope to finding the best spots to observe the night sky.
I will also explore the latest astronomical discoveries and discuss the fascinating science behind them.
I truly believe that we all can benefit from stargazing and using telescopes, whether you're a seasoned astronomer or a complete beginner.
If you're interested in the science behind astronomy, looking for a new hobby, or needing a relaxing way to break from everyday stresses, I hope my website has something for everyone.
Let's find inspiration and peace in the beauty of the night sky together!
~Andrew
Please feel free to reach out to me at any time: